Services - Wellness for Seniors
Value Well-Being at All Ages & Stages
Synergy Wellness Center understands how important well-being and dignity are to the quality of our lives and we want to support you in living your best and most independent life possible. Enjoy the great benefits of an array of in-home or community based holistic wellness offerings such as Mental Health Counseling, Companion Care, Massage Therapy, Chair Yoga, Acupuncture, and Workshops, all in the comfort of your own home or at a convenient nearby location.
Emotional Wellness for Seniors
Happy, healthy individuals have social connection and opportunities to discuss concerns that they may not be able to discuss with family members. Synergy clinicians and practitioners offer comfort and support to those in transition, acclimating to a new home, dealing with loss, or just wanting to be heard and seen for the unique individuals that they are within the meaningful lives that they lead. This quality one-on-one attention enhances well-being and a peaceful state of mind to enjoy richer quality lives. For those who prefer a group setting to build community and discuss an array of topics identified as important to them, that can also be arranged. Our therapy dog, Willow, would be pleased to join sessions at your request.
Mental Health Counseling
Our clinicians support you in living a more harmonious life in the ways that are important to you. Some common areas of assistance might be around:
Depression
Anxiety
Exposure to Trauma
Substance Use
Relationship Issues
Life Transitions
Reflecting to find meaning, celebrate successes, mourn losses, feel good about today
Ways to think more positively
Companion Care
Would you enjoy having a visitor once a week who you can sit and talk with over a cup of tea or walk and talk with if you prefer? Someone to reflect on the past with, share concerns about the future, to share your successes and disappointments, life's transitions. Do you want to learn to enjoy this stage of your life more?
Massage Therapy
All massage therapy services are rendered with your wellness and relaxation in mind, and are offered in-home or at Synergy. Our licensed Massage Therapists attend to your individual areas of need, and provide a mindful, stress-reducing and rejuvenating experience.
Chair Yoga
Chair yoga is a gentle yoga practice that focuses on mobility, breathing and stretching. The poses are modifiable and work with an individual's range of motion. There are seated poses and some standing poses that use the support of the chair to build strength and balance. This class is an excellent way to loosen and stretch muscles, reduce stress and improve circulation. It also can reduce anxiety, lower blood pressure and protects joints. Classes are available for private in-home sessions or in group classes.
Acupuncture
Acupuncture treats a wide variety of conditions including stress, insomnia, digestive disorders and pain. Chinese medicine as a standalone medical system has evolved significantly over the past 5,000 years. Acupuncture and other forms of traditional Chinese medicine have been intensely scientifically researched in China and proven to be an effective treatment for many modern health problems.
Groups & Workshops
Discussion groups to build community around common interests and concerns that would be elicited from the individuals served, and may include the following topics:
Tea Time to Reminisce
Explore Our Aging
Embracing Transitions with Intention
Make New Traditions and Keep the Old
Mindsets and Attitude are Everything
Friendship: Making New Connections
Maintaining Community Connections
Who We Support
Seniors Living Independently
Senior/Over 55 housing Centers
Nursing Homes
Memory Care Units (companionship)
Hospice Service Providers
Geriatric Specialists
Assisted Living Facilities (ALF)
Housing for People with Disabilities Senior Centers
Independent Living Facilities
Private Senior Homes
Faith Communities
Primary Care Physicians
Rehabilitation Centers
Communities Served
Hudson
Marlborough
Westborough
Southborough
Northborough
And surrounding towns
Mental Health Counseling Pricing
Office Session
60 minutes
In Home or Community Based
30 minutes
In Home or Community Based
60 minutes
Private In Home or Community Based
Private In Home or Community Based for 2
Initial Appointment
75 minutes
Groups & Workshops Pricing
Pricing Varies by type & location
per person
Synergy Wellness Center
45 Main St, 4th Floor
Hudson, MA 01749
563 Main Street, 2nd Floor
Bolton, MA 01740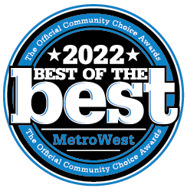 Finalists:
Best Acupuncture Clinic
Best Massage Therapist – Melissa Angel
Best Yoga/Pilates Studio