Areas of Expertise
We provide individual and group consultation to demonstrate the use of doTERRA essential oils in everyday life.
DoTERRA carefully plants, produces and delivers pure essential oil through responsible planting processes, and they can be used in a wide range of emotional and physical wellness applications through aromatic, topical and internal methods.
Yoga with doTERRA aromatherapy is an offering that blends yoga and the benefits of essential oils into your yoga practice, and massage therapy sessions incorporate essential oils at your request.
We would be happy to share how these natural solutions can improve health and wellness.
Essential Oils Consultation Pricing
5 or more people
60 minutes
Synergy Wellness Center
45 Main St, 4th Floor
Hudson, MA 01749
563 Main Street, 2nd Floor
Bolton, MA 01740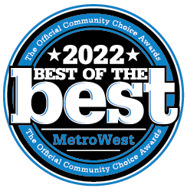 Finalists:
Best Acupuncture Clinic
Best Massage Therapist – Melissa Angel
Best Yoga/Pilates Studio