Services - Massage & Body Awareness
Synergy Wellness Center offers renewing massage therapy and body awareness services, all rendered with your wellness and relaxation in mind. Our Licensed Massage Therapists and practitioners attend to your individual areas of need and provide a mindful, stress-reducing and rejuvenating experience for each guest.
Swedish Massage
Swedish massage is designed to relax the entire body by rubbing the muscles in long, gliding strokes in the direction of blood returning to the heart. The benefits of Swedish massage go beyond relaxation to increasing the level of oxygen in the blood and improving circulation and flexibility.
Deep Tissue Massage
Deep tissue massage therapy is similar to Swedish massage but with a Deep Tissue massage, your therapist applies slow, firm pressure to release muscle tension. The focus is on the deepest layers of muscle tissue, tendons, and fascia (the protective layer surrounding muscles, bones and joints).
Cupping Massage
Cupping combines massage the use of a suction cup on the skin. A cup is positioned in the area to be treated, creating a vacuum to increase circulation systemically and to the local area, relaxing muscle tissue, drawing stagnation, pathogens and toxins out of the body and releasing pain causing factors.
Prenatal Massage
Prenatal massage is therapeutic bodywork that focuses on the special needs of the mother-to-be as her body goes through the dramatic changes of pregnancy. It enhances the function of muscles and joints, improves circulation and general body tone, and relieves mental and physical fatigue.
Myofascial Therapy
Fascia is a web-like liquid tissue made of collagen, elastin, and polysaccharide gel found throughout our body. It moves multi-directionally while it supports, protects, and hydrates our muscles, bones, and organs. It is our ground substance. When trauma, injury, and dehydration occur, the fascia crystalizes and moves in a linear restricted direction causing pain, decreased range of motion, and chronic compensation patterns. John F. Barnes' Myofascial Release Therapy works directly with the fascial system to decrease pain, unwind compensation patterns, replenish hydration, and restore functional alignment and flexibility.
Mayan Abdominal Massage
The Arvigo Techniques of Maya Abdominal Therapy are founded on an ancient Maya technique of abdominal massage.  External techniques are used to gently guide and support organs into their optimal positioning to allow for improved function and optimal health and wellness.

Arvigo® Therapy is best known for addressing misalignment or congestion in the reproductive organs as well as many common digestive disorders.  The techniques effectively alleviate tissue congestion and organ constriction to improve the vital flows of energy, blood, lymph and nerves in the abdomen.  They address and can release emotional and energetic tension from the abdomen.  This assists to prevent the progression of chronic disease symptomology while improving the body's ability to self-repair and balance.
The Arvigo Techniques of Maya Abdominal Therapy® support and enhance health and wellness throughout the life cycle.
Crystal Infused Healing Treatment
A Crystal Infused Healing uses a combination of crystals and energy healing to balance the chakras and bring balance back to mind, body, and spirit. This experience is perfect for those needing a less intensive treatment with the intent to bring support during difficult times, ease stress and anxiety, and promote physical healing for the body.
Crystals are placed on each energy center (chakra) to remove energy blockages, then an aura cleanse is completed to heal the aura and bring peace and harmony back to the body and mind. Crystal massages are suitable for everyone, including pregnant women, those with injuries or more sensitive to touch. Your crystal healing session may be also be incorporated into a Reiki, Reflexology or Polarity session or combined with a massage treatment.
Thai Massage
Thai massage employs stretching, pulling, and rocking techniques to relieve tension and enhance flexibility and range of motion. It is sometimes called the "lazy person's yoga." Thai massage is performed while you are fully clothed, usually on a padded mat on the floor. The therapist uses his or her hands, knees, legs, and feet to move you into a series of yoga-like stretches and also applies deep muscle compression, joint mobilization, and acupressure. Thai massage also utilizes energy work, which, according to ancient Asian culture, treats the subtle energetic field within the body. It corrects blockages, deficiencies, and imbalances in the flow of this energy, which then is believed to improve the client's health.
We suggest you wear casual clothing for your treatment that offers flexibility and comfort. The treatment will be scheduled in one of our beautiful yoga studios with a padded mat on the floor.
Integrated Positional Therapy (IPT)
Integrated Positional Therapy (IPT) is a gentle, clothed, body work method to relieve neuromuscular pain. The goal is to relax overworked, tight, tense, achy muscles to release tender and trigger points. You are moved into gentle positions that allow chronically engaged muscles to let go. You will learn how to undo patterns of conscious and unconscious muscle tension contributing to pain. You will also learn about common pain patterns from our culture of sitting and leaning over for work, driving, using the computer and cell phone, childcare, cooking, gardening, hiking and biking. Pat also suggests a few easy-to-do at home postures to do to continue to heal and feel well. Pat learned IPT from Lee Albert at Kripalu, and is a Certified IPT professional.
The Alexander Technique
If you have poor posture, your life is stressful, or if your profession fosters imbalance (computer operators, dental workers, hairdressers, etc.), lessons in the Alexander Technique offer a solution. Find more support and comfort if you sit a lot at work, increase your skill during sports activities, be more poised and successful in any performing arts technique, improve your progress in Yoga, Pilates or Martial arts studies, or learn to carry extra weight during and after pregnancy. The Alexander Technique offers gentle, verbal and hands-on instruction in balanced body mechanics. It can help you recover from, or better yet, prevent injuries caused by tension and asymmetry. As you observe habitual unhealthy patterns in simple activities, such as walking, sitting, bending, reaching, lifting, etc. you can learn to recognize and change them as you go about your day.
Swedish, Deep Tissue, Myofascial, Cupping, Aromatherapy Massage Pricing
Crystal Infused Healing Massage Pricing
Hot Stone Massage Pricing
Mayan Abdominal Massage Pricing
Initial 90-minute session
Follow up 60-minute sessions
Integrated Positional Therapy (IPT) Pricing
The Alexander Technique Pricing
3 Alexander Technique Lessons / 30 Minutes
5 Alexander Technique Lessons / 30 Minutes
3 Alexander Technique Lessons / 60 Minutes
5 Alexander Technique Lessons / 60 Minutes
Monthly Massage & Yoga Memberships Pricing
60-minute massage & 1 yoga or meditation class
auto renewal
90-minute massage & 1 yoga or meditation class
auto renewal
Add-ons for Massage Membership Holders & 3 Packs Pricing
Synergy Wellness Center
45 Main St, 4th Floor
Hudson, MA 01749
563 Main Street, 2nd Floor
Bolton, MA 01740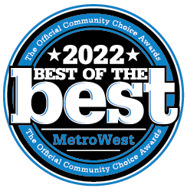 Finalists:
Best Acupuncture Clinic
Best Massage Therapist – Melissa Angel
Best Yoga/Pilates Studio