Photo Studio
Synergy offers you beautiful, spacious, bright, and flexible professional studio space for your next photo or videography session for branding images for your business, headshots, family photos, engagement, and wedding pictures. We welcome photographers and videographers to create a setting with your props or incorporate our furnishings for your customized experience.
Priced to fit your budget, the studio is available for sessions for one to six-hour bookings. Call us to schedule a tour to see if the space is right for you. Synergy has photographers to recommend for your shoot if needed, and all protocols for your health and safety are in place to complete your experience with peace of mind.
Private Events
Book your next private event, party or networking meeting at Synergy's studio that comfortably accommodates 25 people. Our talented instructors also offer private yoga and wellness focused gatherings and parties for adults or children at our space or at your preferred location. Synergy partners with many local restaurants and cafes to offer convenient and delicious drink and menu options for your event.
Need a healthy meal for your event?
We can also assist with local or specialty restaurants in Central Massachusetts to provide healthy and satisfying meals or energizing snacks for your event.
For more information, please contact us at:
978-333-7426
Synergy Wellness Center
45 Main St, 4th Floor
Hudson, MA 01749
563 Main Street, 2nd Floor
Bolton, MA 01740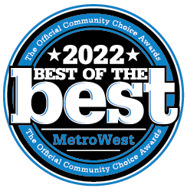 Finalists:
Best Acupuncture Clinic
Best Massage Therapist – Melissa Angel
Best Yoga/Pilates Studio