What is Holistic Healthcare?
Synergy's expert team of Health Consultants utilize Functional and Lifestyle Medicine principles to determine the root cause of your symptoms and physical disharmonies. Our experts develop a partnership-style relationship with you and draw upon a science-based approach that examines contributing factors such as lifestyle, genetics and environment.

Lifestyle Medicine in particular is a medical approach that uses evidence-based behavioral interventions to prevent, treat and manage chronic disease. By integrating lifestyle factors into practice or health program design, you work with your Health Consultant, an MD, and receive individualized recommendations about nutrition, physical activity, stress management, sleep, social support, and environmental exposures to help you make lasting improvements to your health and well-being. 
Feeling unbalanced in body, mind or spirit? Discover where you need to focus your attention with a comprehensive Holistic Health Assessment.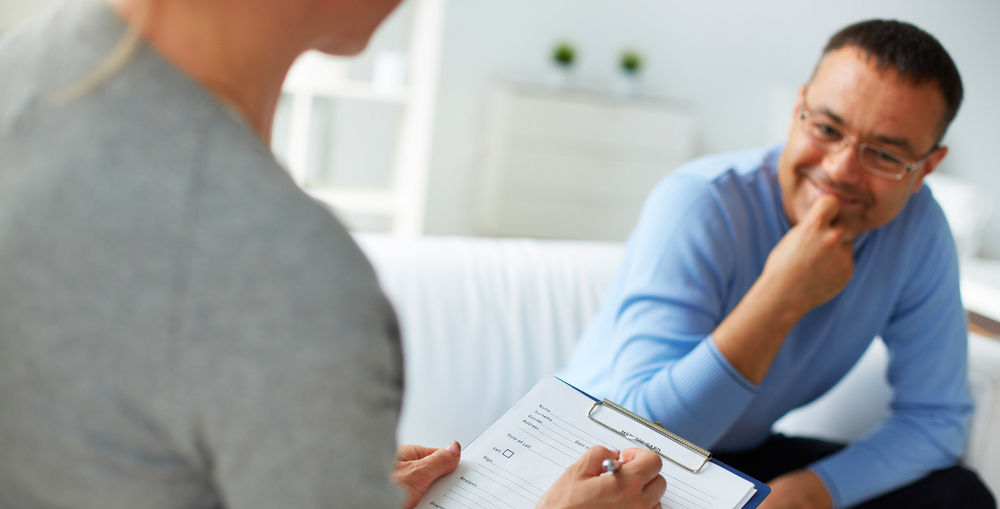 Meet with a Health Consultant
Our Health Consultants build a partnership with you and form a comprehensive understanding of you, your genetics, your biochemical and lifestyle factors, your current state of well-being, any issues you are experiencing, and your desired outcomes. Prior to meeting your Health Consultant for the first time, you will complete a detailed intake form with questions about your past and present health and well-being, family history, significant life events, dietary choices, movement regime and other self-care practices. This may also include other tools that will help to provide a comprehensive health overview, such as recent or prior lab work. 
How it workS
Our Health Consultant Packages are 4 months in duration and include one session with a Coach to optimize your potential to successfully achieve your goals while working on your health program. Together with your team, a Care Plan is developed based on individual results rather than a one-size-fits-all plan. Our Care Manager will guide you through the process, from scheduling your first 90-minute Health Consultant visit and then your 60-minute follow-up visits with your Health Consultant and Coach. Visits are generally bi-weekly and may be in person or via telehealth. If desired, you have the option of working with a Coach alongside your Health Consultant for added support and accountability.
Partner with a Coach
Our Health and Life Coaches partner with you over to define your vision for a healthy and fulfilling life, work with you to co-create a personalized self-directed Care Plan to attain your vision, and provide support and accountability as you work towards your well-being goals. Your Care Plan will encompass the five pillars of well-being—physical, mental, emotional, social, and spiritual—with targeted strategies to attain your desired health and life outcomes.
how It Works
You will meet with your Coach for an initial 90-minute Discovery Session and then for six 60-minute sessions over a 4 month period. Your appointments will be dedicated to exploring your individually designed and measurable Care Plan. You will receive support and accountability to overcome challenges, adjust habits, and boost wellness in all 6 Pillars of Well-Being. Through regular reflection with your Coach, you will gain a new perspective on which wellness modalities in your Care Plan work best for you, what you enjoy and what is sustainable. Over time, purposeful choices replace unconscious patterns, helping you move in the direction you want to go. Our Coaches are a committed partner in your well-being journey, which means that additional coaching, labs or other assistance can be incorporated at any time.
Meet the Experts
Please enjoy a brief introductory video from our Health Consultants and Coaches. Our wellness experts are available to see you in person or virtually.
Lisa McGonigal, MD, MPH
Lifestyle Medicine Health Consultant
Catherine Willows, RN
Functional Medicine Health Consultant & Coach
Shannon Ford
Functional Medicine Health Consultant & Coach
Kathleen Quinton
Life Coach
John Orlando
Performance Coach
Erica O'Neill
Movement Coach
Conditions We Address
Functional and Lifestyle Medicine help individuals wanting to eliminate chronic symptoms and illness, those looking to make lasting changes by keeping their metabolic, hormonal, and gut health in balance, and anyone wanting to explore lifestyle changes to improve the way they feel inside and out.
Our Health Consultants and Coaches routinely address these conditions and situations, and many others:
Diabetes
Obesity
Heart Disease
Arthritis
Chronic Pain
Inflammation
Metabolism Issues
Fatigue
Thyroid Health
Hormonal Imbalance
Life Transition
Performance Anxiety
Intuitive Eating
Mindful Eating
Autoimmune Conditions
Anxiety
Diabetes
Digestive Issues
Difficult to Diagnose Symptoms
Fertility
Pregancy & Post-partum
Weight Change
Environmental Toxins
Insomnia
Career Change
Emotional Imbalance
Body Image
What Makes Us Unique – At a Glance
State of the art Wellness Packages with Health Consultants are designed to include Coaching support as a unique touch point to augment your progress and support your success as you achieve your goals.
Your first appointment is 90 minutes with your Health Consultant and Coach, providing the opportunity to share your hopes and concerns and to develop your individualized Care Plan. Imagine 90 minutes with a Lifestyle Medicine MD, such an opportunity.
Expertise across the Health and Life Coach team includes digestive health, mental wellness, nutrition, life transitions, performance with academics, athletics, music and other areas, breathwork, meditation, movement, mindset, sleep, stress, strengthening relationships, shifting negative thinking, empowerment, life purpose and feeling stuck.
Follow up visits are 60 minutes with your Health Consultant and Coach, offering a distinctively personalized approach that embodies compassion, support and accountability as your work on your Care Plan.
Opportunity to receive supplement recommendations from our easy to use online pharmacy.
Access to lab testing if recommended for assessing digestive health, hormone levels, metabolic function, food sensitivities and much more.
Messaging with the Care Manager and weekly email contact with your Health Consultant and Coach.
MD Health Consultant Package
1 90 minute visit + 3 60 minute visits + 1 coaching visit
$420/month for 4 months or $1,675.20/one time package price
RN Health Consultant Package
1 90 minute visit + 3 60 minute visits + 1 coaching visit
$350/month for 4 months or $1400/one time package price
Health Consultant Package
1 90 minute visit + 3 60 min health consultant visits + 1 coaching visit
$300/month for 4 months or $1200/one time package price
Health Consultant Coaching Package
1 90 minute discovery visit and 6 coaching visits
$375/month for 4 months or $1500/one time package price
Health or Life Coaching Package
1 90 minute discovery visit + 6 coaching visits
$295/month for 4 months or $1,120.35/one time package price
You may be able to use FSA or HSA benefits for out of network reimbursement for doctor visits, lab tests and supplements.
Check with your insurance company for details on coverage.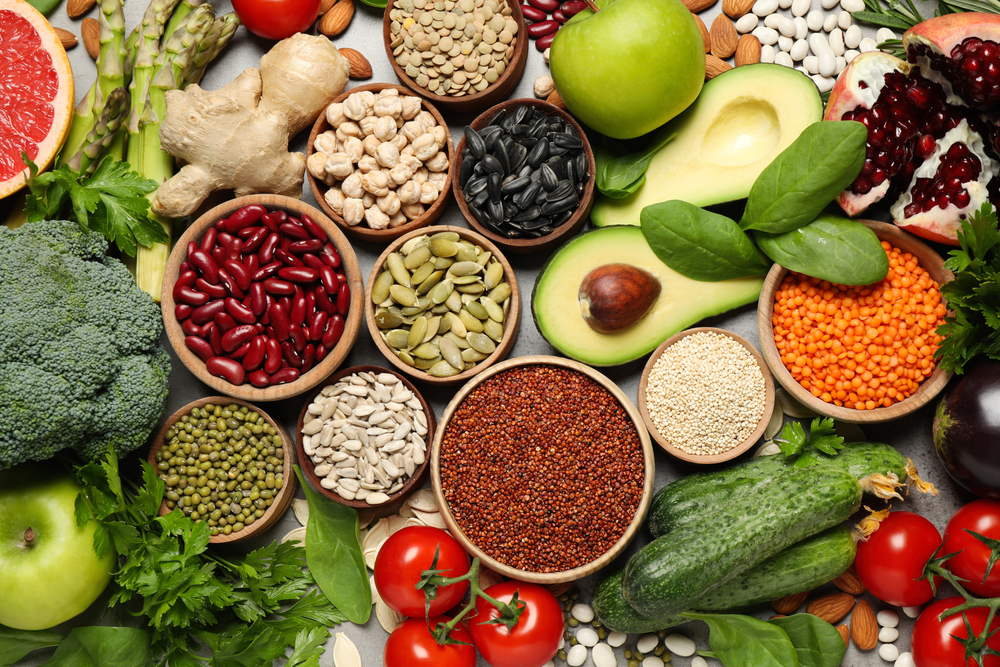 Wellness Perks
Holistic healthcare may be the missing element to achieving well-being in your health journey. Our goal is to provide you with services that complement your current self-care practices or inspires you to put additional healthy habits in place. Your package includes "perks" that provide healing and optimize overall wellness including:
20% off one product, service or workshop per month during your course of engagement

Access to labs, supplements, and other wellness products

Referrals to support services as needed, including mental health counseling, acupuncture, yoga, mindfulness, massage and body work 
Synergy Wellness Center
45 Main St, 4th Floor
Hudson, MA 01749
563 Main Street, 2nd Floor
Bolton, MA 01740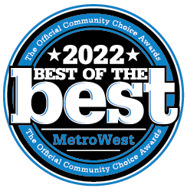 Finalists:
Best Acupuncture Clinic
Best Massage Therapist – Melissa Angel
Best Yoga/Pilates Studio