Services - Corporate Wellness
Synergy Wellness Center's mission is to support the emotional, physical and spiritual health of wellness seekers, with a special eye toward personal and professional caregivers in Eastern and Central Massachusetts, through traditional and holistic health offerings.
Our owner's personal and professional experience drive this commitment to create customized corporate wellness programs for the business and healthcare community to enhance employee health, morale, and productivity.
The focus on professional caregivers includes but is not limited to the following professionals:
Social Workers
Medical Professionals Educators
Foster & Adoptive Parents
First Responders
Non-Profit Agency Employees
Mental Health Professionals
Hospice Workers
We can also assist with local or specialty restaurants in Central Massachusetts to provide healthy and satisfying meals or energizing snacks for your event.
For more information, please contact us at:
978-333-7426
Emotional Wellness
Mindfulness Programs
Topic-based Workshops
Professional Life Coaching
Work/Life Balance
Stress Reduction
Physical Wellness
Restorative Yoga
Chair Massages
Reflexology
Acupuncture Clinics
Essential Oils
Spiritual Wellness
Meditation Classes
Energy Healing Sessions
Aromatherapy
Reiki and Energy Healing
Sound Baths
Synergy Wellness Center
45 Main St, 4th Floor
Hudson, MA 01749
563 Main Street, 2nd Floor
Bolton, MA 01740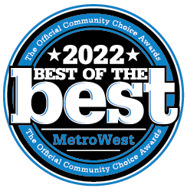 Finalists:
Best Acupuncture Clinic
Best Massage Therapist – Melissa Angel
Best Yoga/Pilates Studio